Main Index
Shop Online
Supplier's Listing
Become A Member
Classified Ads
Business Services
Research Info
Picture Library
Homepage
Inflatable Boats For Sale
Inflatable Kayaks
Inflatable Boat Accessories
Custom Products
Davits, launching wheels, prop guards, seats & much more
Inflatable Boat Anchors
Inflatable Boat Repair Paint
Outboard Motor Covers
Inflatable Boating - Legendary Toughness

Synonymous for quality, inflatables are exceptionally
tough boats built to withstand the most difficult conditions.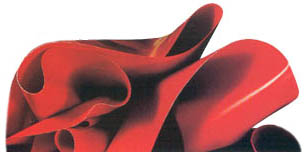 As an example of quality assurance, every year, Zodiac uses several hundred thousand square meters of fabric and every roll of this fabric is individually tested and checked.

No problems for a Zodiac MK 2C Futura FR with a 259 Kg payload after a 15 meter drop test.
Still no problems for the same boat, after a pendulum crash test against the quay.
Zodiac's Strongan™ Duotex ™:
A new generation of fabric
Perfectly airtight and remarkably durable, this fabric has undergone intrinsic testing down to molecular level to ensure the perfection of its components. Result, a new formula coating around a support cloth which sets new limits for resistance against cuts (more than 50%), abrasion (up to 50%) and a climatic aggression.


Double thread nature of Strongan™ Duotex™

Thermobonding: a Zodiac exclusive
Imported from aeronautical techniques, our industrial, robotized thermobonding process guarantees a constant level of quality as well as precision and maximum durability.

Constant draconian tests
The toughness of the raw materials, the air tightness and tear resistance of the welds are checked b a full range of tests that surpass the levels to which you can expose your boat. For the ultimate assurance of reliability, every range is constantly tested in real life situations, in all weather conditions and with all types of loads.


A simulator, reproducing extreme weather conditions, monitors the degree of ageing.
Photos and information courtesy of Zodiac Canada - www.zodiac.ca